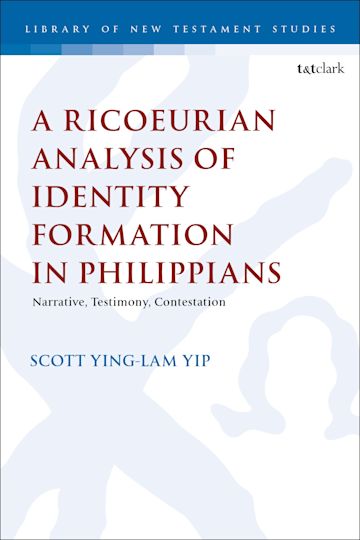 Scott Ying Lam Yip presents the first specialised narrative study devoted to the identity formation processes in Philippians, based on paul ricoeur's narrative theory. Yip demonstrates that the "Christian identity" of the Philippian community is shaped amidst competing narratives with divergent comprehensions, and suggests that it is within an intra-Jewish contestation of testimonies that Paul updates his understanding of God and contends with a group of Jewish Christian leaders regarding the meaning of his suffering.
Yip argues that Paul faces a double contestation of narrative in which both the political authorities and a group of Jewish Christian leaders see his imprisonment as futile and unnecessary; alerting him to an emerging crisis in which the Philippian community's conviction in suffering with him has begun to decline. It is thus essential for Paul to synthesise and install a new paradigmatic story of christ so that his suffering can be discerned as the defining mark of God's renewed manifestation in an era of Christ's eschatological Lordship.
Yip explores the means by which Paul – in a contestation of authority for the re-appropriation of God's past work – contrasts the future-oriented temporality of his testimony with the past-oriented one of the Jewish Christian leaders. He concludes that Paul affirms the value of his present suffering in truthfulness and installs his testimony to be the exemplary story for the Philippian community.
To buy at Bloomsbury: https://www.bloomsbury.com/uk/ricoeurian-analysis-of-identity-formation-in-philippians-9780567711014/
To buy at Amazon Kindle: https://www.amazon.com/Ricoeurian-Analysis-Identity-Formation-Philippians-ebook/dp/B0C3GS318W/ref=tmm_kin_swatch_0?_encoding=UTF8&qid=&sr=&fbclid=IwAR1aINcXG3KxFnVfdkaEOQWsNem6ih8fto-c1TxL8li0-vUgUYXBYSvsO2g

大家好,我是葉應霖。英文名是 Scott。希望您藉著呢個網更深認識神,別人及自己。